ABOUT US
Welcome to Umeå Beer Club, Norrland's newest celebration of beer. Formed in early 2018, we hope to provide monthly gatherings to broaden your understanding of the world of beer. For each meeting we aim to follow a theme to show the diversity of the various styles of beer on the market today. We look forward to seeing you at one of our beer tasting nights soon!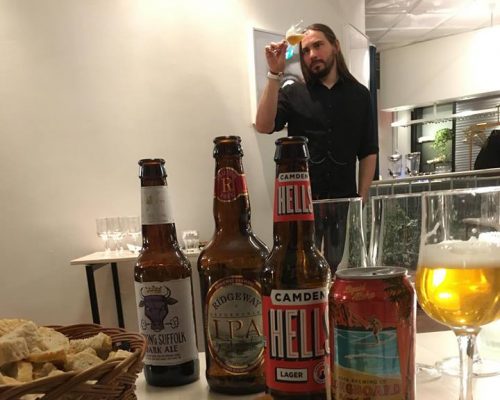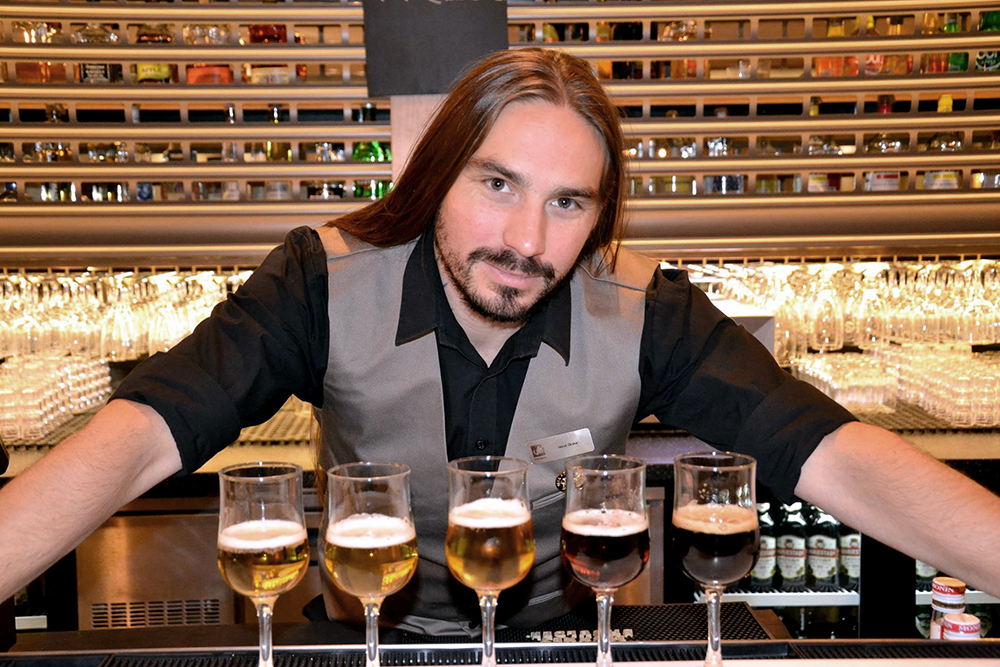 ABOUT THE SOMMELIER
A love of rock music first enticed Dave Orman to start working at his local rock pub in Oxford back in 2003. A passion for beer quickly followed along with an understanding of cellar and real ale upkeep. After years of dedication to the pub, the hard work was rewarded when he became manager in 2006. In 2008 Dave left England and began a new life in Sweden. Over the course of his time here, he has progressed from a barman to now being in charge of 3 different bars in the Umeå Folkets Hus conference centre he currently works at. Dave is also in charge of training the bar staff and setting beer pairings for the courses on the menus. Working closely with beer and food in the restaurants led Dave to persue and ultimately pass the sommelier exam at the Beer & Cider Academy, London, England..
Dave at Beer & Cider Academy
ABOUT THE VENUE
TC Mat & Bar is Umeå's most central restaurant and bar, conveniently located at the heart of the city. We combine a personal atmosphere with high quality seasonal food. Whether you are visiting for a bite for lunch, a full three course dinner or just a quick drink with friends, TC offers personal service to accommodate your needs.
VISIT THE VENUE